The Gillett Bus will run 20 minutes late tomorrow morning, Tuesday, May 3.

The DeWitt School District will open GES and GHS on Friday and Saturday of this week for a content sale. Please see flier for more information or contact the district administration office at 870-946-3576.

Due to weather conditions, the Jr. High Track Meet scheduled for today Wednesday, April 20, 2022 at Dragon Stadium, has been rescheduled for Thursday, April 21, 2022.

Emergency Management Services will be conducting a mock wreck at 10:00am at DeWitt High School. Please do not be alarmed. Emergency crews will have their sirens and other emergency equipment activated.

Parents and Guardians: As always the District will be monitoring the weather tomorrow (4/13/22) in order to ensure the safety of our students and staff. We will be ready to implement our severe weather procedures and transition students to our tornado safe rooms if necessary.

The 2022-2023 School District Calendar can be found on our webpage,
www.dewittdragons.net
. Click on menu, then district.

Parents: Bus 43T will be 20 minutes late this afternoon. This is the bus Mrs. Becca drives.

Parents: We have and will continue to monitor the weather as it approaches this afternoon. The school will take every necessary precaution to keep students safe. All students and faculty have access to tornado safe rooms and we will be proactive in entering the safe rooms, if necessary, well ahead of any weather threat.

The DeWitt School District ABC Preschool Program will begin accepting applications on Monday February 14, 2022, for children who will be 3 or 4 years old by August 1st, 2022. These applications are for the 2022-2023 school year. Please contact Carrie Ashcraft, ABC Coordinator, at 870-946-4651 or
carrieashcraft@dewittdragons.net
for more information and an application. Applications can be picked up at DeWitt Elementary School, 1718 S Grandview Drive ~ DeWitt, Arkansas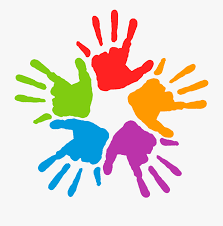 Also, due to the change in contact tracing/quarantine policy, along with low COVID-19 numbers in district buildings, face coverings will be optional for students and staff beginning February 9, 2022. The updated Face Covering Resolution is available on the district website.

In accordance with Governor Hutchison's announcement on February 1, the DeWitt School District will no longer require quarantines for students who are probable close contacts of COVID-19 positive individuals. Protocols for positive individuals remain the same. If a student tests positive, they must stay home for 5 days. They may return on day 6 if they are symptom free and wear a mask through day 10. Parents may chose to keep COVID-19 positive students home for the full 10 days if desired.

Due to forecasted inclement weather, the DeWitt School District will be closed for on-site instruction on Thursday, February 3. Students are to complete AMI Day 5 instructional materials.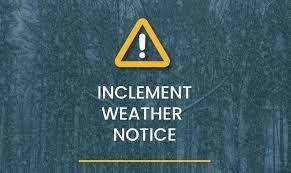 Bus Route 40 S will run about 20 minutes late in the morning. This is Ms. Deane McCuen's route. Coach Horton will be driving.

The Gillett in-town morning bus will run 15 minutes late, all week, January 24-28. If you would like to become a bus driver for the DeWitt School District, please contact the Administration Office at 870-946-3576.

The Gillett in-town Bus will run 15 minutes late in the morning, 1-20-22.

The Gillett in-town bus will run 15 minutes late, tomorrow, January 19.

All basketball games tomorrow night 1/18/22, against Dollarway, have been cancelled.

The Gillett in-town Bus will run 15 minutes late in the morning, Tuesday 1-18-22.

Parents, please continue to contact your child's school office, if your child tests positive for COVD-19. Each office is open for calls from 8:00am-3:30pm through Friday. There will be no school Monday, January 17th in observance of MLK Day, normal school operations will resume on Tuesday, January 18th. DHS - 870-946-4661 DMS - 870-946-3708 DES - 870-946-4651

Due to staff shortages from COVID-19, as well as the rapid increase in positive cases, all campuses of the DeWitt School District will be closed Tuesday, January 11 - Friday, January 14. These will be AMI Days 1-4.